FEBRUARY, 2023 / 7 PM
THE JEWELL / OMAHA, NE
I love this club! I think this is one of most beautiful stages anywhere.  It will be an evening of jazz & blues acompianied by the always amazing Jeff Jenkins on piano. 
 
MARCH 29, 2023 / 7PM 
NISSI'S in Lafayette, CO with the Jeff Jenkins Jazz Quartet
Join us for wine & jazz at the new Nissi's Club!  www.nissis.com
Keyboards - Jeff Jenkins
Bass - Peter Huffaker
Drums - Brian Claxton
Vocals - Terri Jo
MARCH 30, 2023 / 8:30 PM - 11:30 PM
TERRA / Denver, Colorado 
891 14th St. #100,
Really looking forward to singing in Mark Diamond's weekly jazz series at Terra in downtown Denver.  Great food too!
 www.terra-denver.com
JUNE 8,2023 
DAZZLE / Denver, Colorado
I'm excited to perform again at Dazzle! Check back for more details :) 
Saturday, Aug. 27 at Caffe Sole in Boulder, CO. 
I will be joining the Quirktett Vocal Jazz ensemble at the always enjoyable venue of Caffe Sole. 
Seating is limited so come early!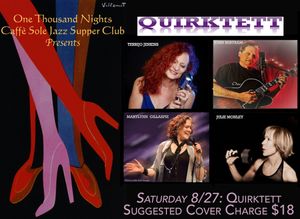 September 15, 2022 / 6:30PM~ Denver Press Club
Terri Jo Jenkins Quartet presents the music of Melody Gardot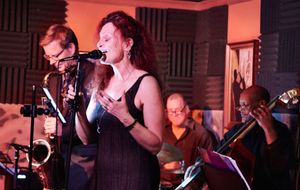 Check back soon for tickets!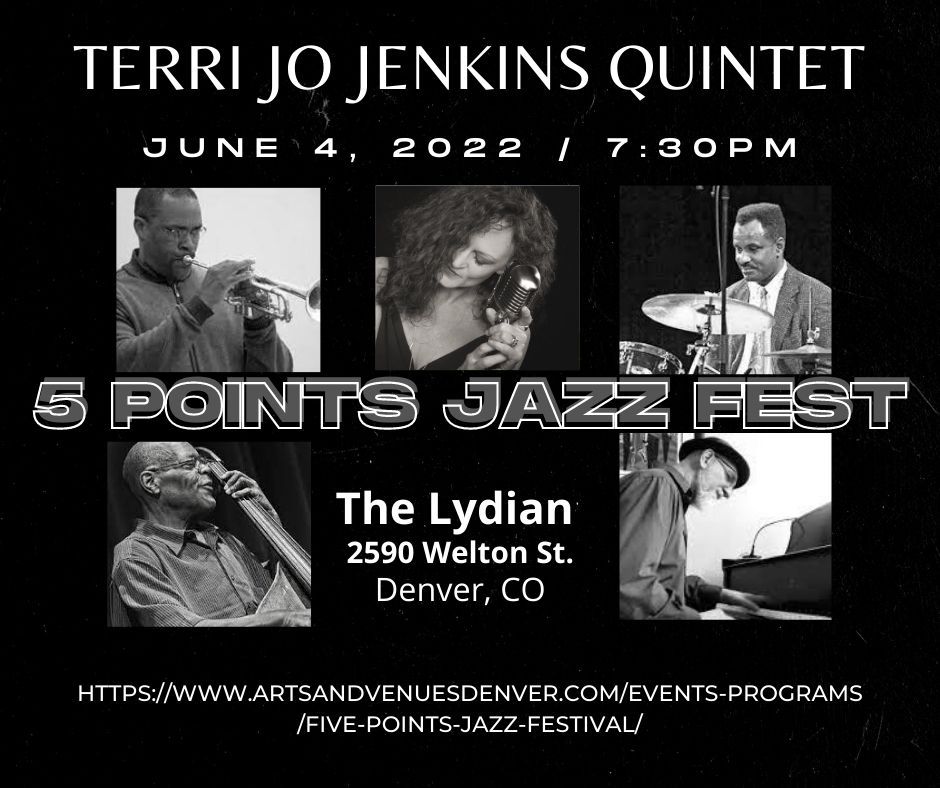 5 POINTS JAZZ FESTIVAL ! 
Yay!! The 5 Points Jazz Festival returns!  A full day of jazz music in Denver's historic 5 Points area. 
My band performs at 7:30PM (Check the listing for exact location on Welton Street)   
I will be joined by Jeff Jenkins on keyboard, Ken Walker on bass, Harold Summey on drums and Darryl White on trumpet.  
Hope to see you there!!