April 30, 2022
Gift of Jazz Presents 
Terri Jo Jenkins singing the music of 
Melody Gardot
* This event includes dinner, drinks and concert at a downtown Denver location. *
It would be so wonderful to see you at this upcoming concert! I will be joined by........
Jill Fredricksen on drums
Juli Royster on bass
Bill Kopper on guitar
& Rhiannone Dewy on saxophone. 
Reserve your table at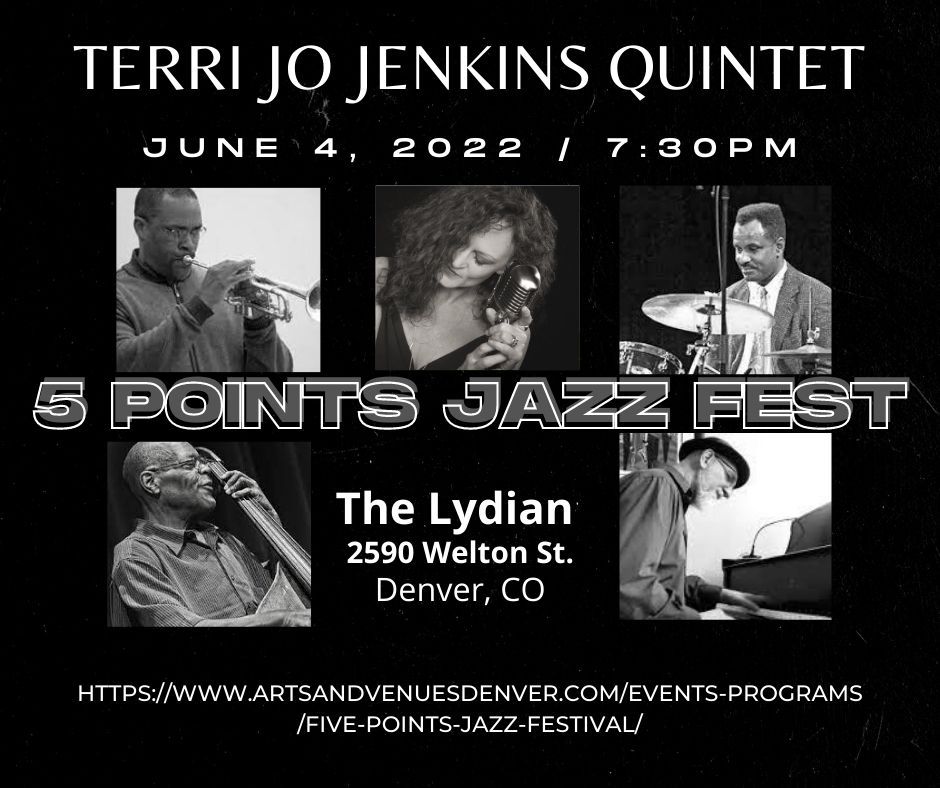 5 POINTS JAZZ FESTIVAL ! 
Yay!! The 5 Points Jazz Festival returns!  A full day of jazz music in Denver's historic 5 Points area. 
My band performs at 7:30PM (Check the listing for exact location on Welton Street)   
I will be joined by Jeff Jenkins on keyboard, Ken Walker on bass, Harold Summey on drums and Darryl White on trumpet.  
Hope to see you there!!