Full Bio for Terri Jo Jenkins
Terri Jo has been singing professionally since her youth in Venango, NE.   Her first solo CD, "Legend of Strawberry Moon" was recorded in 1996 and her second release of original songs, "Stories Around Me" was produced on the Tremulant Records label in1999. Her 3rd collection of original songs, "Turn the Page", was released on the Prarie Dog Music label in 2008.

Terri Jo has performed in featured showcases at the international Folk Alliance Conferences in the United States & Canada, and has been the guest speaker and spokeswoman for the Womenfolk groups at these conferences. She has been asked to perform with recognized songwriters across the country including the legend, Peggy Seeger. (sister of Pete Seeger)
 A songwriting competition winner, Terri Jo has had her original music featured on radio programs across the country and in Canada.  She has been a guest on the national radio programs, River City Folk and Woodsongs Old-Time Radio Hour as well as many local folk radio programs.  Terri Jo's original song, "Six Little Angels", was chosen to be included on a special Holiday program produced for National Public Radio station across the country and hosted by legend, Judy Collins. Her song, "While I Drive", has also been heard on the popular NPR show, Car Talk. 

Terri Jo performed on the Nebraska Arts Council touring roster as a vocalist in the all women a cappella group, "Baby Needs Shoes".  This group was invited to sing at the prestigious Lied Center for the Performing Arts and still performs occasionally to this day. Terri Jo wrote the group's theme song which was chosen to be a part of a nationally distributed CD of original jazz songs. 

Terri Jo's musical interest's  expanded into jazz music in 2006, singing and recording with the NE "Jazz Factory" group.  Performing with this celebrated group of jazz musicians gave TJ the opportunity to sing for thousands at the Jazz in June Festival and the Jazz on the Green Festivals among others.  
 
TJ relocated from Nebraska to Colorado in 2009 and quickly emerged herself in the jazz and singer/songwriter scenes in Denver.  She was soon invited to sing with the Colorado nonet, "Park Hill Brass" at the Jazz en Vercor festival in France. 

Terri Jo has recorded vocals with the Park Hill Brass, the Rocky Mtn. Trio Jazz band, and with nationally recognized pianist, Jeff Jenkins. Her own full length jazz album, "From This Moment"was released in 2016. This long awaited recording includes some of Colorado's most recognized and celebrated musicians including;
Jeff Jenkins on piano, Ken Walker on bass, Mike Marlier on percussion, Brad Goode on trumpet, John Gunther on woodwinds, and Brian Monroney on guitar. 
This collection of songs focuses on gratitude and rising above depression to find light and joy.  The recording project was awarded a Pathways to Jazz grant by the Boulder County Arts Alliance in 2015.  
Terri Jo continues to tour, performing live shows in both the jazz and singer/songwriter genres. She is also the director of the annual SongBird Vocal Jazz Fest in Denver, CO and teaches beginning piano and guitar students in NE and CO.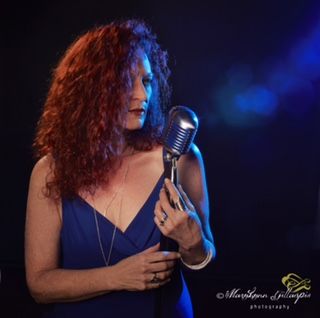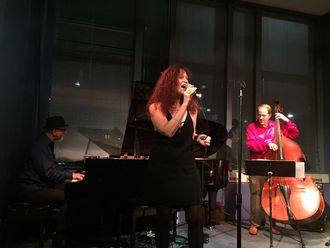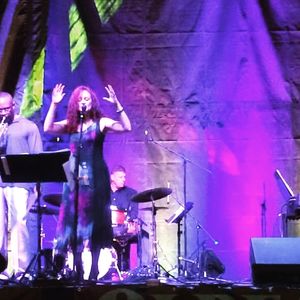 REVIEWS
"Terri Jo's beautiful warm voice, velvety and very expressive, is also dynamic. Her voice transports us and weights us. "
— Chantal Hardy / Jazz Rhone Alps 2011
"Terri Jo Dodson (Jenkins) is a jazz natural, possessing a pure voice with the ability to put just the right inflections into this material. "
— L. Kent Wolgamont / Lincoln Journal Star Entertainment Editor